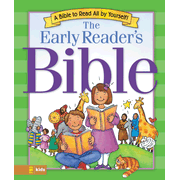 Oh, I just love the days when we find good books that fill a need in our classroom.
Lately, Well, Okay For a while now I've been feeling more and more tired….just plain ole' lazy sometimes….but really just tired.
Tired and Homeschool are just two words that don't mesh very well together are they?
Anyway, now that Sissy is 6 years old, and that I'm so tired.….I've been on the look out for homeschool materials she can utilize independently…… and one of the things on my list has been a Daily Bible Study plan.
Nothing to daunting or serious
Just something she can use to begin building the necessary skills of seeking God's will for her life.
(You know like……..Read God's word…..Find Answers to Questions…..Spend quiet time in prayer and devotion…….Ask more questions….Read God's word again…ect…)
But the catch is I wanted her to start to learn to do it independently
Which means:
Bible Stories she can read on her own
(i.e. No more "Mom, what does this say?")
Questions she can read and answer without help
(i.e. No more Mommy asking "What did Joseph's father give him" ect.)
Too Tall an Order?
Would you believe that just this week I found the answer to this little desire?
It's called the Early Reader Bible,
and it's about the best thing since fried rice.
(do people still say that?)
Anyway, Here are a couple of photos of my favorite parts!
The stories are three pages long.
There are colorful and engaging Illustrations for each page
Before each story there is a Word Bank, of the new words introduced.
At the end of each story there is a "Something to Ask" which has comprehension questions, and personal reflection questions.
After that there is a "Something to Do" section, which provides ways for children to apply what they've read about God to their daily lives. (After reading about Creation, children are encouraged to thank God for the different things, people, and blessings in their lives)
I'm really excited to add this to our routine,
And Today, I helped Sissy to understand what would be expected of her when I ask her to do her "Bible Study".

Here's what happened:
Me- Sissy, you'll need to read the pages of each lesson, then answer the questions in the back. You can use your notebook to answer them.
Sissy- But these stories are really long (3 pages) ……..sigh.
(Sissy reads the first page in like 10 seconds)
Sissy-Hey, reading can be fun when you get good at it.
Me- (Haven't I said that…..like a million times this year?) Yes, Sweetheart, it's fun when you get the hang of it.
So it's not the most challenging of text for her,

but you know what….
The purpose of this book is to encourage and equip her with the confidence and skills necessary to explore God's word on her own….and I think it's a pretty good fit for what's needed at our house lately!
(Not to mention the new little Kitty journal that fits pretty well too. Sometimes a pretty journal makes all those writing tasks a bit easier to bear!)
If you're interested you can read some more sample pages here.
I'll be adding this review to our Homeschool Curriculum page, which if you haven't already noticed it….this is where I am (slowly) beginning to post about the different materials we use on a daily basis. Be warned this page is a work in progress ……….LOL, ….(as is our Homeschool)