Love Bible Verses for Children
Valerie Mcclintick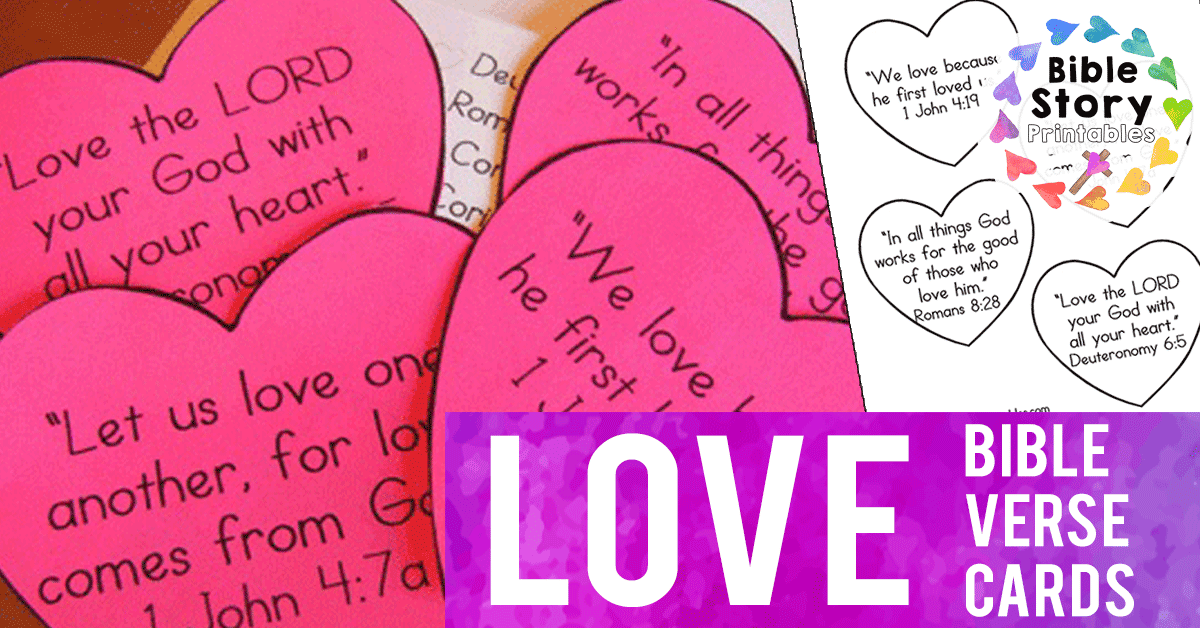 Valentine's Day is a great opportunity to share God's love with children! We've got some fantastic Preschool resources for you to use this year, and now we've got a few activities for your older kiddos as well.
This Valentine's Day teach children the TRUE meaning of the word LOVE! This Bible-based, Christian Activity Pack includes 30 pages of multi-age activities, games, crafts and more. Designed to be low-prep and hands-on to keep little hearts and minds engaged.
Today I wanted to highlight how to use one of our new Valentine's Day resources: This little printable craft would be a great way for children to learn some
Bible verses on love.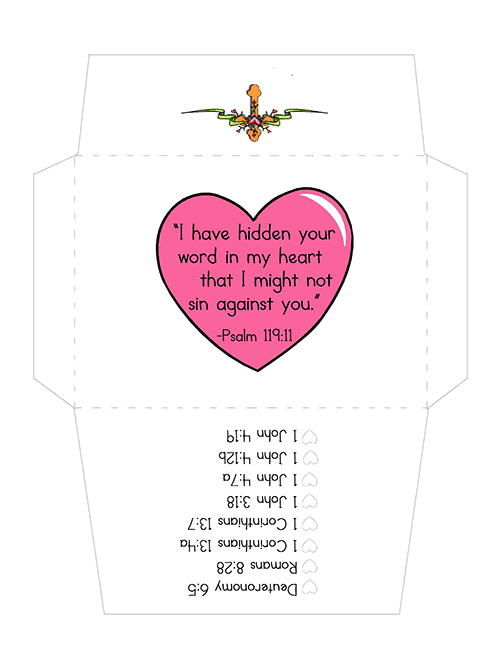 For each child you'll need to print up the envelope
(on cardstock for best results)
The outside of the envelope reads,
"I have hidden your word in my heart that I might not sin against you." Psalm 119:11
This is a very important verse, as children grow they must learn
that what is hidden in their heart is what comes out during times of trial.
( i.e. LIFE )
Once assembled you'll see that the back of the envelope
contains eight different scriptures for children to memorize
as well as a little space to check off each verse.
These verses correspond with a set of printable bible hearts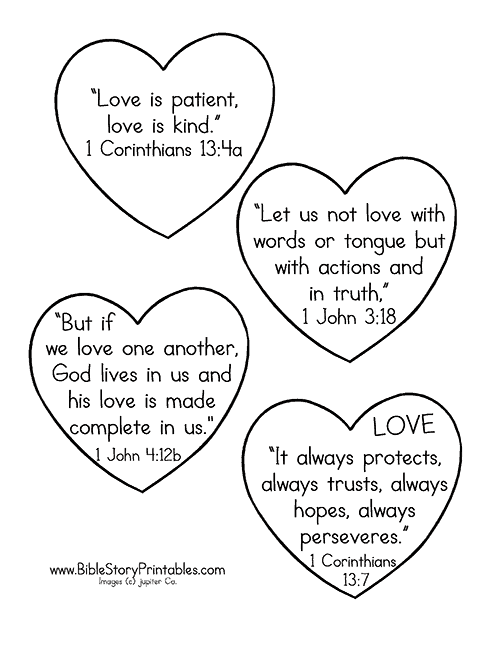 These are black and white verses, so you can print them onto colored paper
(yea for saving ink!)
Now, of course, you can use these HOWEVER you like
Maybe handing out a full set to your students to take home,
Printing on cardstock and attaching to a lollipop, or even
Just using them to add to Valentine's day cards and crafts.
(we've even got a few more printables to help with that)
But I would suggest that you actively use them
to help children commit these verses to memory.
Then as a child successfully recites each verse,
you give them the corresponding heart to put into their pocket.
(Thus, the verses in the pocket represent the verses they have hidden in their heart)
Maybe you do one or two each year…maybe the entire set…
Maybe you just keep this as a special teaching tool you pull out every Valentine's Day.
Whatever you do with them don't use them as a
"Hey! Look another thing I started but never finished" tool.
You know that guilt inducing tool we homeschool mom's are so familiar with
Just have fun with it!
And if it overwhelms you Pin it and we'll know that you're "virtually doing it"
Looking for more Valentine's Day fun?
Try our Valentine's Day Bible Activity Pack today!
Psssst….If you enjoy this set, be sure you check out our other Free Bible Verse Theme Packs:
Easter Bible Verses for Children
Thanksgiving Bible Verses for Children
Christmas Bible Verses for Children