Apple Unit Study
Valerie Mcclintick
Apples are iconic fruits of fall. When we think about apples, we usually think about school. That's why learning about apples in September is a perfect way to start your homeschool year. Unit studies tie together all aspects of your homeschool around one central theme. An apple-themed unit study isn't just interesting, it can be pretty tasty. Here is a collection of resources to help you build a complete apple unit study for your homeschool.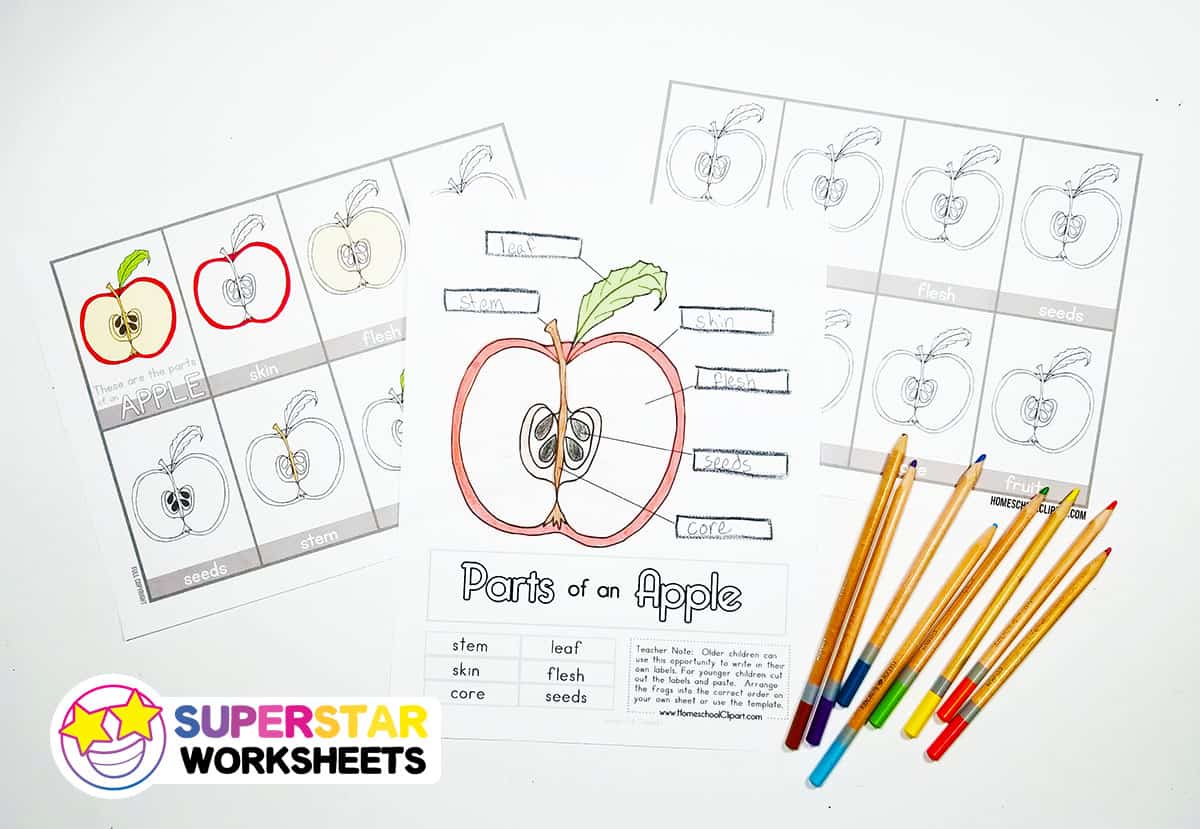 Apple Themed STEAM Activities
Parts of an Apple Worksheets: Tons of apple science worksheets for multiple ages and abilities. Use to create a science journal.
Apple Science Fun: Scholastic offers an entire digital magazine issue on Apple Science.
Apple Investigation with Worksheet: Complete easy, apple experiments and use the information that you learn to fill in the apple themed worksheet.
Apple Science STEM Activities: Keep your homeschool busy with a collection of STEM based activities and projects.
What's the Biggest Apple in the World?: This Youtube video explores apple origins and breeding practices that have produced all the apple varieties we have today, and many you have probably never heard of!
Apple, Baking Soda & Vinegar Experiment: Fall Science Experiments For Kids: Add a fall themed twist to this kid approved experiment via a video lesson on Youtube.
Parts of an Apple Printables: Learn about the structure of an apple.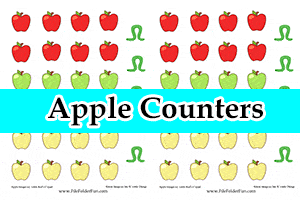 Apple Math Fun for Homeschools
#Math Activity Thursday with Apples: A collection of fun math activities for parents to do with their children.
20+ Apple Math Games, Activities and STEM for Kids: A treasure trove of everything apple for your homeschool.
Apple Multiplication Game: Reinforce multiplication facts with this fall themed game.
Apple Fractions by Jerry Pallotta on Once upon a Story: An enchanting read-aloud video that uses apples to teach fractions.
Apple Themed Addition with Regrouping and without: Two digit addition worksheets that teach when to regroup.
Bible Activities for Apple Unit Study
Yarn Apple Fall Bible Craft: Learn God's word through a special craft just for Fall.
Did Eve Eat an Apple?: We all know the story of Eve eating fruit in the garden, however did she eat an apple?
Apples in the Bible: Memorize Bible verses about apples.
Is the Apple the Forbidden Fruit?: The forbidden fruit is always depicted as an apple, but why?
Good Fruit (Apples don't Grow on Pear Trees): A fun song and video that teaches the concept of bearing good fruit for the Lord.
Adam and Eve Coloring Pages: Coloring pages that teach the story of Adam and Eve.
Tree of Knowledge Craft: Try this puzzle craft to learn more about the Tree of Knowledge.
The History of Apples
All about Apples: A History Channel collection of amazing facts about apples throughout history.
Johnny Appleseed Read Aloud for Kids: Learn about the intriguing history of Johnny Appleseed and how he helped shape the history of our country.
History and Legends of Apples: Collection of amazing facts, trivia, and cooking tips.
World's Most Common Types of Apples: A history and description of the most popular apples worldwide.
29 Historic New England Apple Recipes: Enjoy a taste trip through history with these recipes from the past.
Language Arts Resources for Homeschool Apples Unit Study
Teaching Ideas for Upper Elementary-Apples: Includes creative writing prompts, vocabulary, and famous quotes project.
September Themed Cursive Practice: Practice cursive with a September poem to copy.
Fall Themed Spelling Words: Two spelling lists for words associated with fall.
American Scrapbook – September: Poem to memorize about apples and the changing seasons.