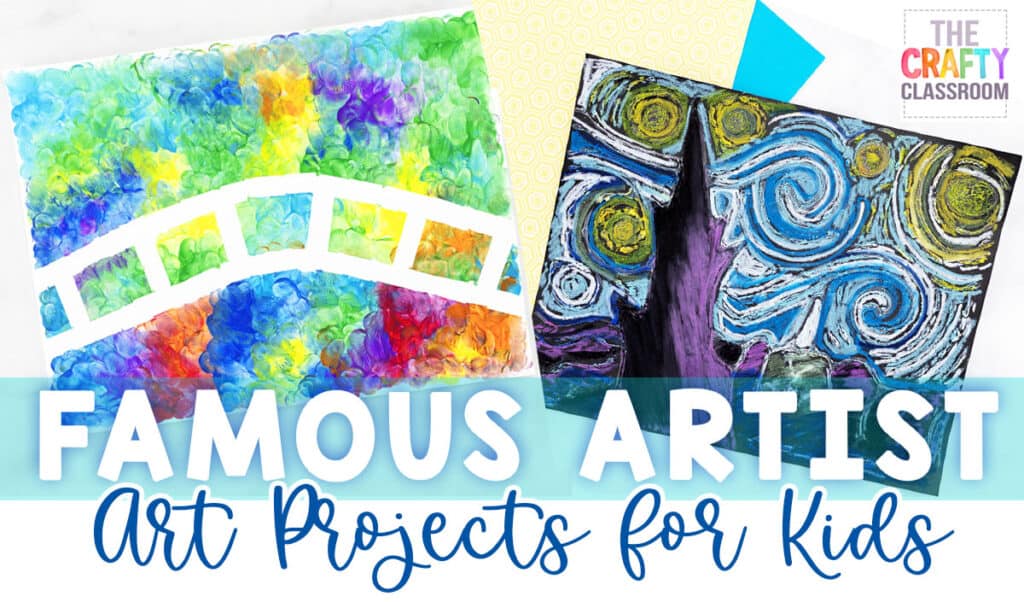 Learning about famous artists can be lots of fun and a great opportunity for children to explore different techniques and mediums. Follow along with us as we explore the different masterpieces and create ourown artistic interpretations! For each famous artist we include a suggest reading as well as a printable reference guide for the back of your child's art. We suggest framing your creations with black construction paper for a finished look. Paste the famous artist reference card on the back of your project
---
What Makes a…..Series is published by the Metropolitan Museum of Art.  They are perfect for grades 6-8, or as a read aloud with late elementary students. I would recommend this set as a purchase for your classroom, it will last for years to come.  We personally own these and they are filled with information about each artist and feature many colorful photographs and explanations of their work.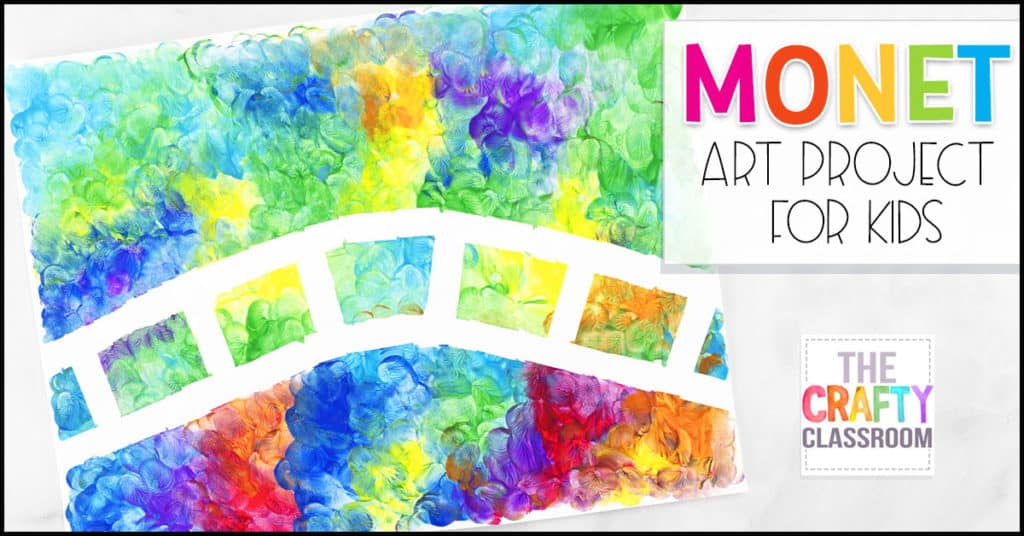 Claude Monet is well known for his beautiful water scenes! This is a fun (and messy) finger painting craft that will leave children with beautiful results. Students of all ages can participate in this impressionist art project which is a fantastic introduction to process-art.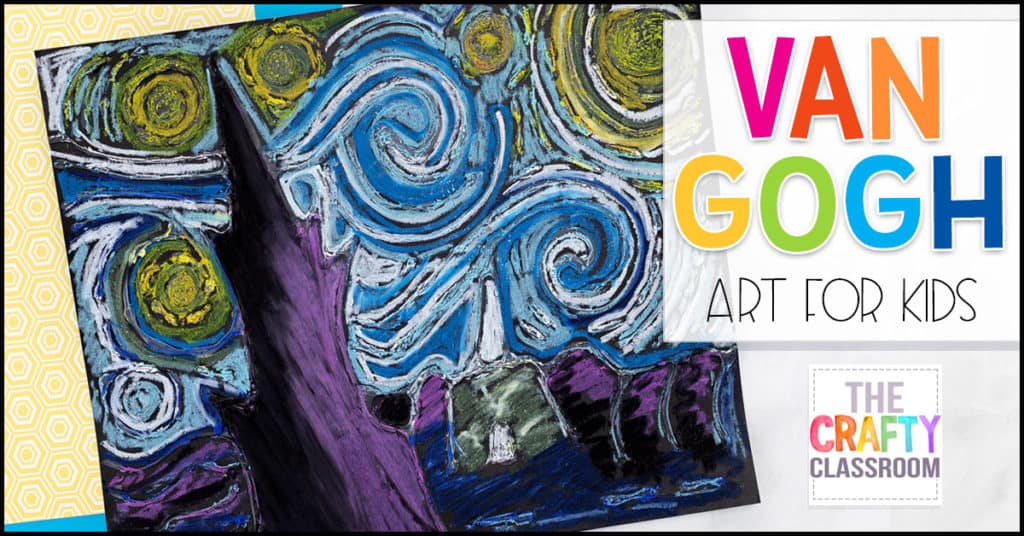 Van Gogh is the name every young child knows, and Starry Night is the title they remember! Uses this fun technique to create movement on your canvas! This project requires a little bit of glue and some oil pastels so be sure to plan enough time for the glue to try. You're students will be thrilled to present their starry night art projects to their friends and family.
Getting to Know the World's Greatest Artists is a great series for younger children. Each book features a different artist, showcasing their work, their life, and sometimes their quirkiness!  There is just enough here to give children a good idea of who the artist was and some ways to identify their work.