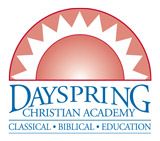 This month we've been blessed with access to an online class called The Pilgrim Story.
The Pilgrim Story is a self-paced online course published by Dayspring Christian Academy.


The Pilgrim Story Online Course
Cost $99
Grade Level: 3rd-6th
Duration: 6 Month subscription
The Pilgrim Story teaches children about one of the most important times in our nation's history. It is America's foundation. This self-guided, interactive history course teaches students the true history of the Pilgrims from original sources. The Principle Approach method of education is used, which holds a providential view of history. Students are taught the importance of Christian character and other biblical principles, such as self governance, hard work, and perseverance. Students also learn the biblical principles of Christian liberty.
Course Overview:

Each of these lessons last about 30 minutes and include
online quizes, printable notebooking pages, vocabulary, maps and other resources.
Pilgrims Story
King Henry
Geneva Bible
Life in Scrooby
Liberty of Conscience
Unit One Test
Leaving England
The Second Escape
Leiden
Preparing to Go
Unit Two Test
Leaving Leiden
Conditions on the Mayflower
Building Christian Character
Unit Three Test
The Mayflower Compact
Exploration
The First Winter
Unit Four Test
Spring, 1621
The Wampanoag People
The Rest of the Story
Unit Five Test
VIRTUAL FIELD TRIP

Now sometimes when you see "online course" you might think that the quality is low.
(maybe it's just me and my experience with other online courses)
But, The Pilgrim Story is very high quality.

This is a great video to watch to see what I mean:

Pros:
-Very interactive and engaging lessons. They are colorful, include facts in an interesting way.
-Christian worldview presented throughout lessons.
-Access to each lessons last over months and you don't have to log in at a certain time of day.
-Self-paced, can use with multiple children!!
-Cost is $99, and is competitive for online courses, especially one that is so high quality.
Cons:
Not sure the 3-6th grade level is accurate. The videos were right at level, even my 2nd grader was kept enthralled with them. But, it seemed like the follow up activities (i.e. notebooking pages and vocabulary lists ect…) were a little more near the 6th+ grade level. Maybe that is just me though, you might read what other reviewers thought about the grade level here.
My only other con was that printing up individual pages during each of the lessons is a bit time consuming/annoying. With each lesson, children are prompted to print up each individual resource page. This is great if your children have permission to print, they can naviagate a website that has Pop-up's for each new file, and they know NOT to print full color/multiple copies. However, for those of us whose children are a little "print happy" another option would be nice.
A simple fix would be a "Parent" section that provided all of the notebook files in one simple download. I think the online courses need to be as convienent as possible (for Mom) because, let's be honest here, we're forking over big bucks in exchange for a break. We need a few minutes to clean the counters, change the diapers and wipe the peanut butter off the couch. Just having the option of a simple way to print the files beforehand would be great.
However, that is a relatively small issue when you look at the quality of the actual online program.
It truly was the BEST online class I've seen so far,
I haven't tried everything out on the market but I have sampled a couple others,
and The Pilgrim Story is much greater quality then the ones I've tried before.
Disclaimer: As a member of the TOS Crew Review team, I received a free 6 month subscription to this course for review purposes. All opinions are my own. You can read what other TOS reviewers thought of this program here.