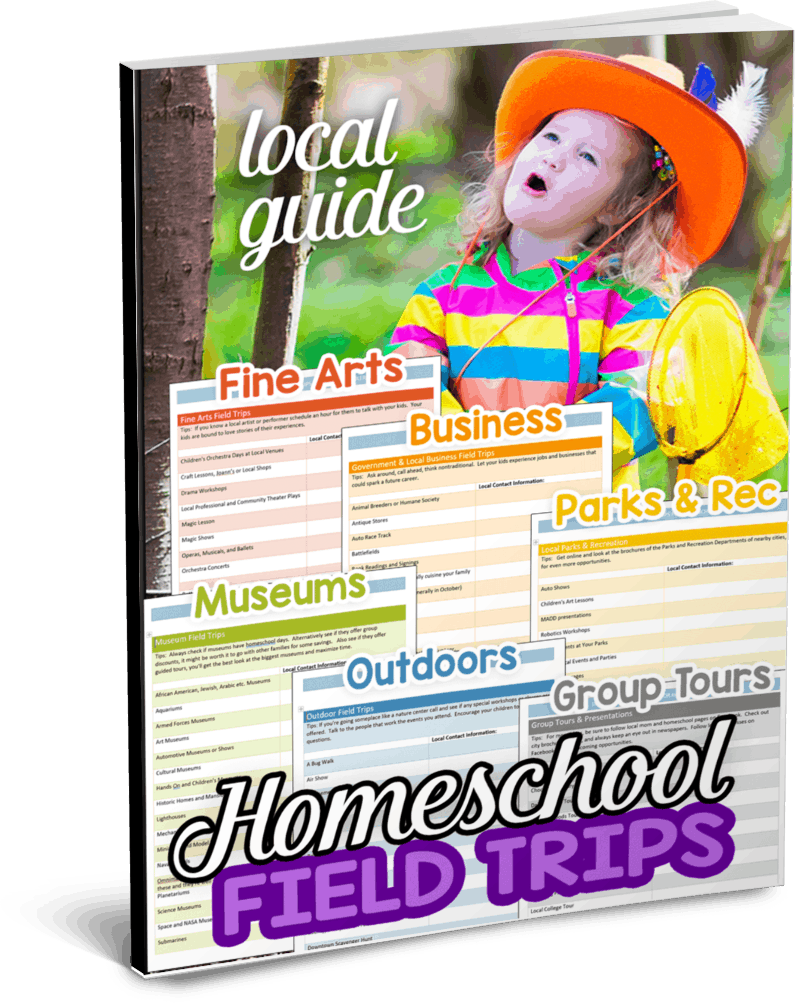 Homeschool Field Trip Planning Guide
Let's face it...keeping your children busy learning can be a difficult task.  This guide will easily become your go-to resources for those days when you just need to get out of the house for some on-site learning.  Includes 100 fun-filled suggestions to research in your local community:
Fine Arts
Local Government & Business
Museums
Parks & Recreation
Outdoor Activities
Group Tours
Already a subscriber? Simply confirm your current name and email address above to receive an immediate download. 
New Subscribers? When you subscribe to our free newsletter you'll receive easy print workbooks, exclusive freebies, sponsor offers and updates when new printables are available.  Check your email after subscribing for exclusive subscriber offers.
Join over 100,000 subscribers today!