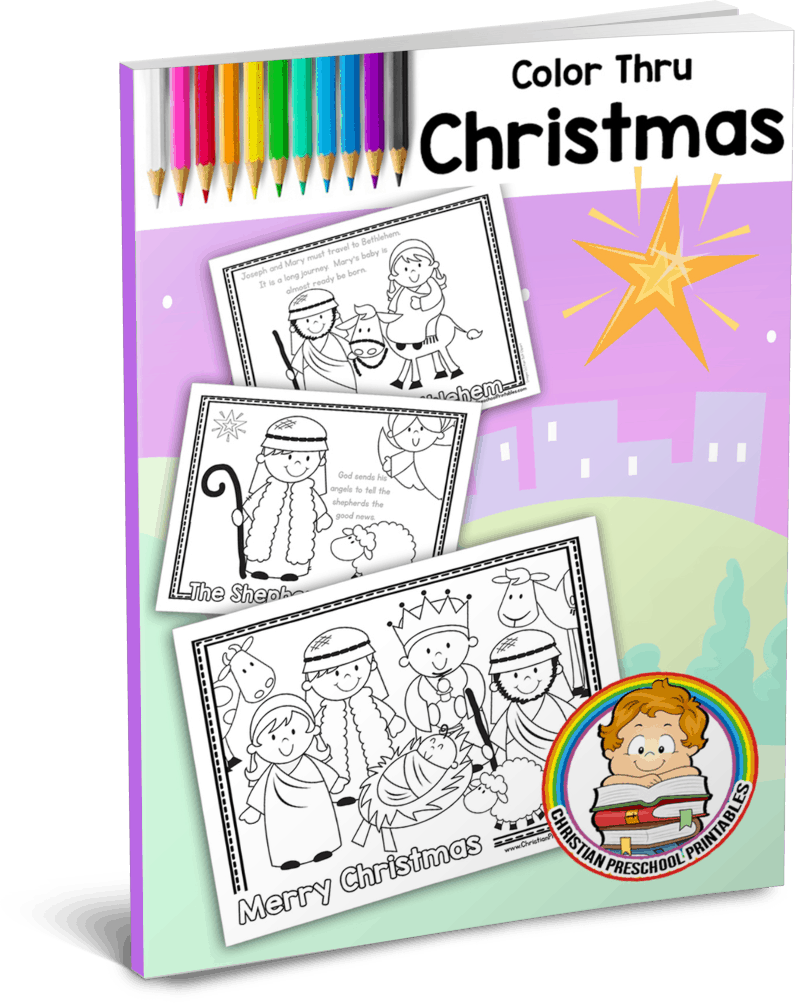 Christmas Story Coloring 
This early reader Christmas Story takes children through the story of the first Christmas with lots of easy color pages along the way. Starting with Mary's Good News and ending with The Nativity Scene these pages are perfect for Children's Ministry and outreach programs.  6 pages, ebook PDF format.
Already a subscriber? Simply confirm your current name and email address above to receive an immediate download.
New Subscribers? When you subscribe to our free newsletter you'll receive easy print workbooks, exclusive freebies, sponsor offers and updates when new printables are available.  Check your email after subscribing for exclusive subscriber offers.
Join over 75,000 subscribers today!