This month we've been testing out a website called The Reading Kingdom.
The Reading Kingdom is an online subscription website that teaches children to read and write up to a third grade level. The program was developed by Dr. Marion Blank, and incorporates elements of phonics and whole language skills by introducing children to six different reading and writing skills:
Here is a guide to further explain how the program works in each of these areas.
The Reading Kingdom is recommended for:
Struggling Readers,
Early Readers and
Accelerated Readers.
Here's How it works:


When you first join up your child with take an initial assessment test to place them appropriately within the program. The goal is to let your child take this part of the test unassisted so that they will be placed in the appropriate level. During the assessment children listen to directions and respond accordingly.
Our Experience: My 6 year old son, who tests at a third grade reading level took the assessment test. I was hoping he could use this program as review and to solidify sequencing and grammar skills. He has attention and issues with following verbal directions, but I had hoped that the program would place him accordingly. I have to say he (and I) were frustrated with the initial test. It was long, slow, and way below his ability level with no apparent progression through out the test. There is a small amount of typing required, and by the time my son got his hands on the "home row" he was taking more time then needed. Apparently children are expected to "finger type" instead. In addition, the response time was difficult to master and it left him discouraged. After he finally went through the test, he was placed at Level 1. This was quite a drastic difference in what we expected for placement.
I would say the first level of this program would be good for an average ability 3 or 4 year old, as my little Tot can answer the questions quite simply with a little help on the mouse. So, after all this testing I just emailed them about this issue and my son was moved up to the appropriate level 5 within the day. It was such a quick response that we were refreshed to begin trying out the program again.
Here is an outline of the levels:
I'm sure you can imagine how much more enthusiatic he was after proper placement.
The games were now holding his interest!


What 6 year old boy doesn't love computer games?
And what homeschool mom doesn't educational games?
Win-Win


The Reading Kingdom subscription is $19.99/month, or $199.99 per year
You can sign up for a FREE 30 Day Trial here
Pros:
Colorful, Interactive, and engaging for younger children
Key reading skills are covered in game format
Would be a great supplement to your Core Reading Curriculum
Scholarship Program for low-income families.
Cons:
The initial assessment was quite long, and in our case inaccurate. However, a simple email got my son placed appropriately.
Cost. At $199 a year, you definitely want to check your budget first.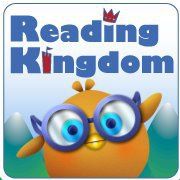 Overall, my son loved the games and asked me to "Play" Reading Kingdom often.
I would say that this program has more value to Struggling readers, and Beginning Readers
so you could start at the beginning of the program and work your way through.
I would definitely recommend signing up for the 30-day free trial!
Disclaimer: I was given a free subscription to The Reading Kindgom in return for my honest opinion about their product. You can read what other TOS Crew members thought here.