Oh….How I want these:

But I'm in the middle of Homeschool Recon, and I just don't think I'll be spending any more money on math manipulatives this year.

(Someday, I'll take a photo of our math resources…you'd think my children we members of Mensa or something)

But this week Sissy has been struggling with geoshapes, and I needed to make something quick for her to get a visual of all this "face" "sides" "edge" business. Not to mention help with the idea that there are hidden faces when the shape is presented in 2-d on paper. Uggh. I'm over trying to explain it, and I'm off to make some shapes:

I found this fantastic site where you can print a slew of buildable shapes!

I got out my colored cardstock, and started printing:

And Walla! Geo Shapes for tomorrows lesson.

I was so excited I had to share!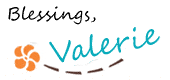 Have fun printing!